I recently picked up a Scionix 38 B 57 / 1.5M - E1 scintillator on ebay, removed the original voltage divider (too low of resistance + I wanted a two wire configuration), and wired up a real mess of a test rig to use with a GS-1100A I was given: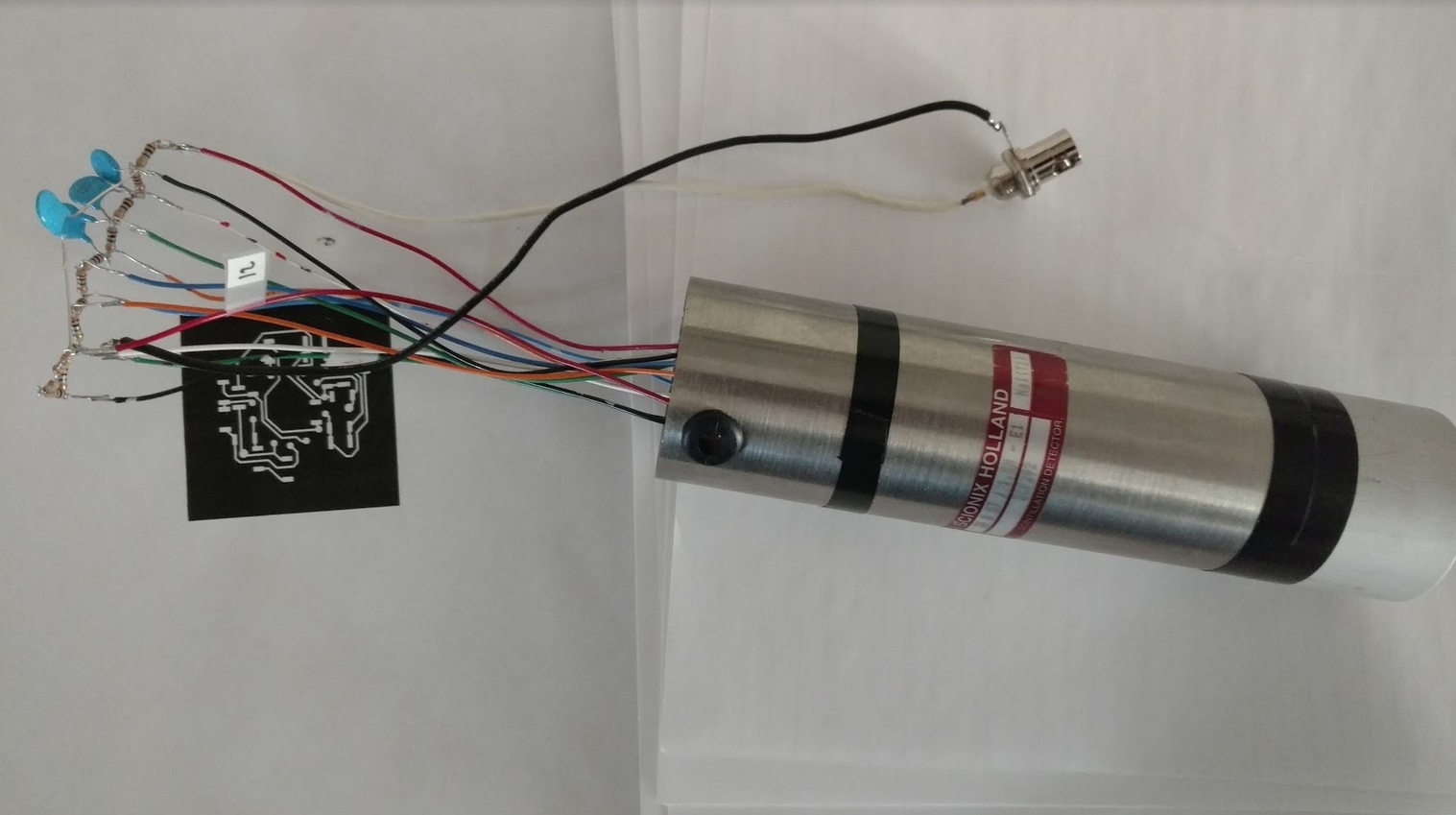 Shockingly that worked just perfectly and I took a few nice (but not calibrated) measurements with it in Theremino.
Unfortunately after trying running it for a 1hr background measurement I have not been able to get the nice consistent measurements that I was seeing at first. Even after soldering up a new voltage divider on a pcb with properly rated components I am still not seeing the same sort of readouts.
Here is an example of what I am seeing now in green contrasted with two background measures in grey/yellow that I took when I first had this wired up: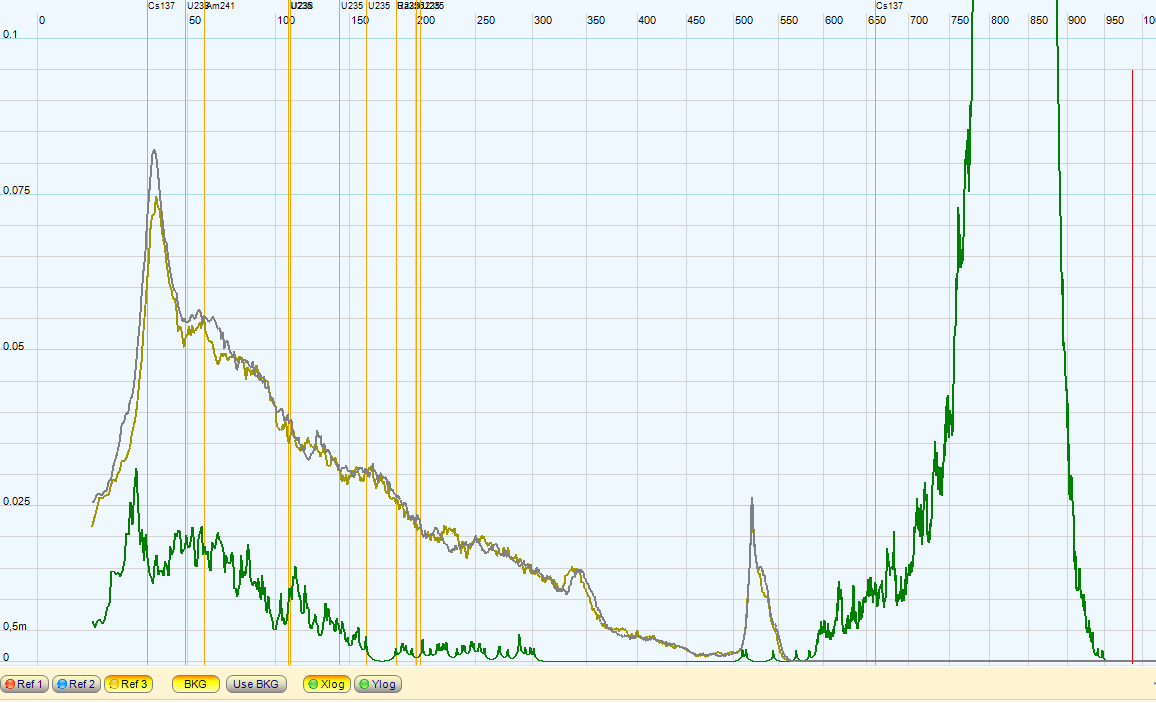 Anyone able to suggest where I should even begin to look for what has gone wrong? Is it a problem with the voltage divider, the PMT, or the gs-1100A (seems unlikely)....