Hello,
Our country is one of many European countries, which were hit by radioactive cloud after NPP Chernobyl accident. I was curious about residual contamination of our environment, so I decided to try to measure Cs-137 in mushrooms picked in our district, where I expected some chance to see tiny signal of Cs-137 due to ability of mushrooms to cumulate this kind of contamination. So it was not much surprising to see Cs-137 photopeak in a collected spectrum.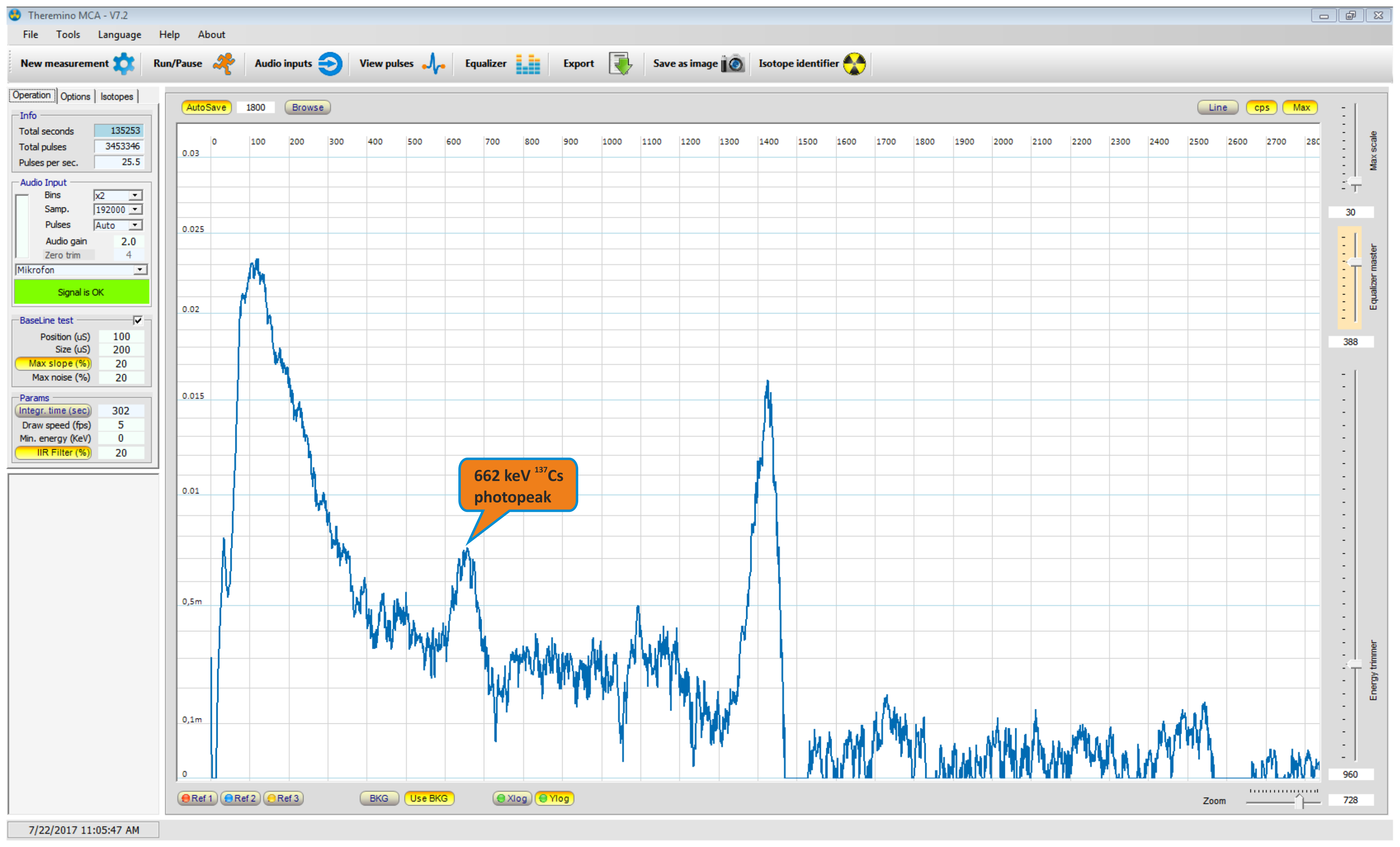 Story behind this experiment
What is more disturbing is the fact, that even higher signal of Cs-137 I measured in one of two samples of soil which I taken about 14 days ago at the place where we live.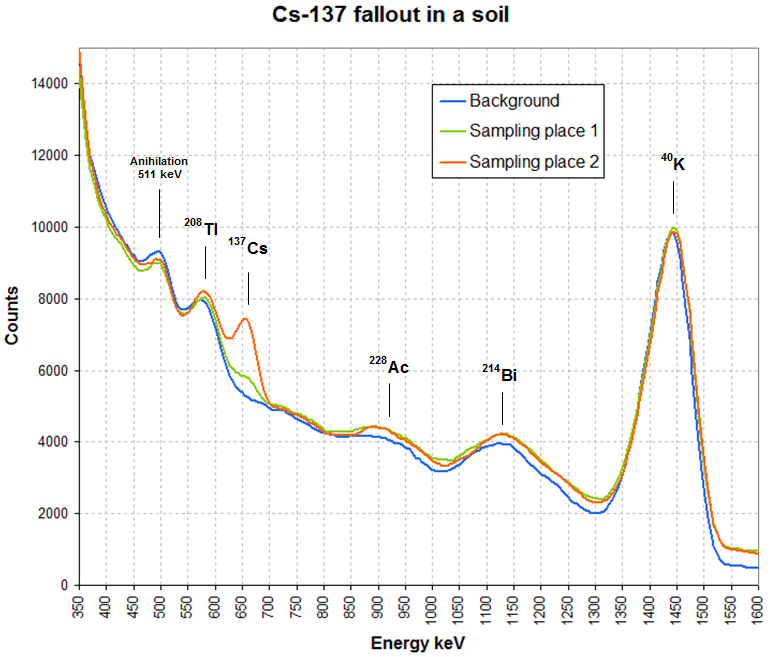 Story behind this experiment
Results of my experiments are in good agreement with the results of our National Radiation Protection Institute. It is good to realize, that only one half-life of Cs-137 has passed, so nearly half of the contamination is still somewhere in the environment, mostly in upper layer of a soil. Only thing which keeps me calm is the fact, that radiation contribution of Cs-137 is still lower than of K-40 as can be clearly seen from the spectrum.